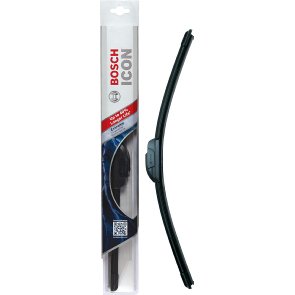 6 Best Winter Wiper Blades 2021
Not even the most enthusiastic car expert will think too much about their wiper blades. In fact, it is clear to see how much we...

Not even the most enthusiastic car expert will think too much about their wiper blades. In fact, it is clear to see how much we don't care about this piece of equipment by the sheer number of offered life hacks to make them last a little bit longer.
Drivers should never leave it until the blade is completely useless and this is especially true in ice and snow. To assist you in making the right choice when it comes to something that is much more important than most people think we have included a list of the best winter wiper blades on the market.
Choosing the right product that is highly effective will be all the difference between staying safe on the road and having your visibility dangerously reduced.
Steps to Follow
When you are looking for the best winter wiper blades it is important to follow the checklist that you should when replacing any blades.
Check the Owner's Manual. This is one of the most forgotten steps and usually buyers immediately turn to Google. To know exactly what size your car needs you only need to check the manual. It is also important to remember that other tools online can be, or tend to be, wrong.
Look For "Exact Fit" Or "Expert Fit". Some products come with this description. While this does not guaranteed that the blades will fit perfectly it does mean you have a greater chance of having a sleek fit.
Check Forums. If in doubt check other buyers' opinions on the blade. This is potentially a gold mine of experience but of course like any Internet source it should be taken into account very carefully.
Use Our Table. Finally our table is a list of the 6 highest quality and simply the best winter wiper blades on the market. We can guarantee that by choosing one of these products and following the first three steps you will not be disappointed.
Top 6 Winter Wiper Blades Chart
Good Winter Wiper Blades Have a Beam Design
Look for Beam Design. For those looking for the ultimate weapon against the elements there is no better choice than a beam designed wiper. Essentially this is a single-piece design that prevents snow and ice from collecting at all. There is no framework and it has minimal parts utilizing double-rubber or silicone technology.
While this option is generally more expensive they do last longer and they also have an overall better aesthetic style to them, at least compared to other types of wiper.
Top 3 Best Winter Wiper Blades Reviews
With some of the most incredible performance on the market there is nothing about the Bosch 24A ICON that you won't love. They last for much longer than the majority of other products and even after a year or so of heavy use they will cause a minimal amount of streaking.
The wiping capability is also astonishing and the entire length of the blade is perfectly covered. This makes the Bosch 24A ICON fantastic for winter use as it is the only model that will guarantee a snow free windshield.
Voted as the perfect winter blade the Valeo 60026 Series really stands up to its reputation. It uses advanced technology to improve the all round coverage of the wiper and has a protective lining to make it last even longer.
This model is streak free and makes almost no noise at all. Unlike close competitors these wipers perform amazingly in all kinds of weather especially snow. This makes them not only a great option for winter but all year round.
For a highly affordable option there is nothing better than the ANCO 31-Series 31-26. Although this model of wiper comes with less of a price tag they are still sturdy and hold up to rougher weather. They tend to last a little less time than more expensive models but their performance is equal to these wipers and sometimes surpasses them.
In addition to being a high performing option the ANCO 31-Series 31-26 wipers are very easy to install which means there will be no stress when it comes time to replace them and the price will mean you won't think twice about getting this model again.
WRITTEN BY

I grew up working on my own cars and motorcycles and 15 years later I love still getting my hands dirty.