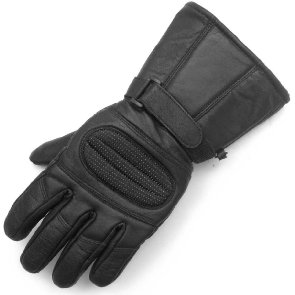 6 Best Winter Motorcycle Gloves 2021
Gloves are one of the most overlooked pieces of safety wear, yet they are some of the most important. Not only do they protect the...

Gloves are one of the most overlooked pieces of safety wear, yet they are some of the most important. Not only do they protect the part of your body that often hits the ground first but in the winter they are invaluable.
One ride with your hands exposed to the cold air is enough to convince you that winter motorcycle gloves are a necessity but this is where it becomes difficult. How can you tell the difference between poor quality options and the very best winter motorcycle gloves? We are here to help.
General Things to Think About
Before we get onto the top products available on the market today we have collected together some of the things that you need to think about before buying. When choosing winter gloves it is even more important to focus on the features that you should consider for ordinary gloves.
Soft Insides. In colder temperatures even the smallest abrasion to the skin will become extremely irritating. Make sure that all of the seams are on the outside of the gloves and that there are no tags inside.
Fits Like a…Glove. There is a reason that this saying exists. The glove should fit perfectly, not too tight and not too loose. Try out the gloves by putting your hands in a whole range of positions to check for pressure on your knuckles or joints.
Top 6 Winter Motorcycle Gloves Ultimate Table
What Makes for the Best Winter Motorcycle Gloves
Now that we have looked at the general features of motorcycle gloves it is worth focusing on specific winter features that make the products on our list the best ones available.
Breathability. Often riders make the mistake of thinking that winter gloves should let no air in at all. This is until they are riding with constantly sweaty hands. The best winter motorcycle gloves will provide your hands with ventilation without losing any of that precious heat.
Waterproof. With the condensation created from the colder air hitting the heat of your hands you certainly need to be opting for gloves that provide complete protection from water. Having wet hands whilst riding in the winter can ruin any chance of a pleasant experience.
Gauntlets. Not only does this feature provide wrist protection but by having gloves that extend around 2 inches up your arm you will also shut out the cold air from entering your sleeves.
Top 3 Motorcycle Winter Gloves Reviews
Many gloves claim to be heavy duty but the Jackets 4 Bikes Leather Gloves Heavy Duty Winter really do live up to their name. For the price, you can't go wrong either.
The normal retail price for name brand gloves of this quality would be at least $200 so whether you know your gloves or not, these are an amazing buy.
The fit and the warmth as well as the durable stitching combine for great results whether you are going on a long ride or just need something reliable for a short weekend trip.
The sizing of the New Thinsulate Leather Full Gloves comes in even better than expected. It is often hard to get a good fit with these kinds of gloves because you never know what kind of padding or lining is in them.
The leather is flexible without having too much give and the warm lining inside is thinner than you might expect without compromising any warmth that you will experience during your ride.
The lower price for these gloves is a marvel considering the overall quality and the durability. You will certainly have these gloves for at least a few years depending on the frequency of your riding.
The coverage of the Vance Leather Premium Padded 419 gloves is something you will certainly enjoy. Your hands and wrists will be fully protected from the winter temperatures and weather.
These gloves are padded for added support, insulated for added warmth and they even have a Velcro strap around the wrist to make sure the cool air stays out. This combination makes them the best winter motorcycle gloves that money can buy.
Considering the number of features and the additional layers, these gloves are still pretty thin but this allows you to maintain complete flexibility.
WRITTEN BY

I grew up working on my own cars and motorcycles and 15 years later I love still getting my hands dirty.