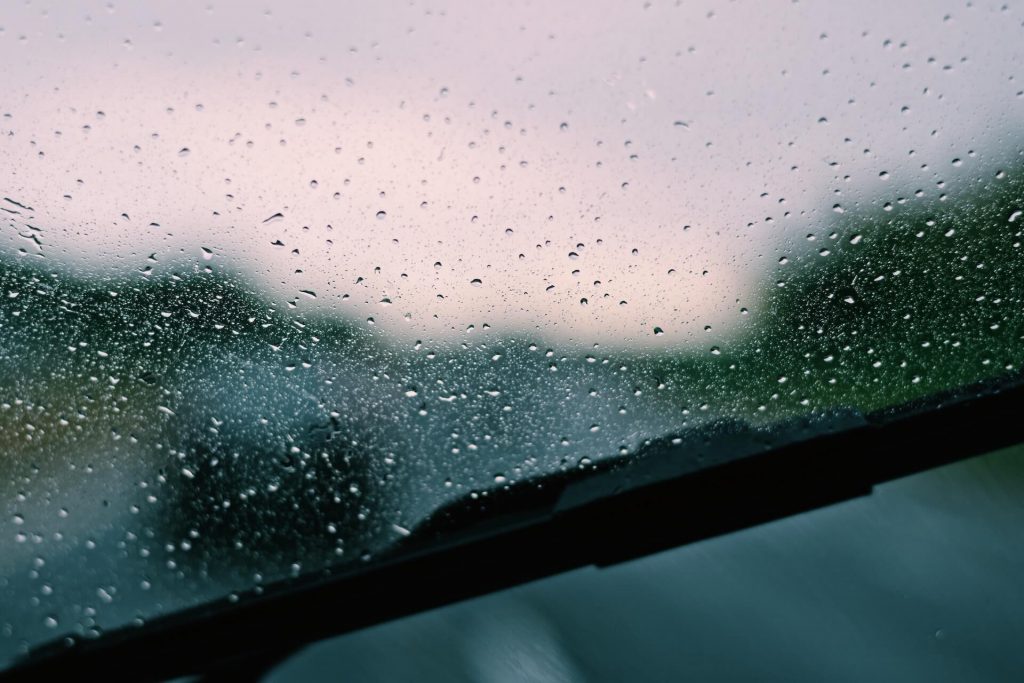 10 Best Windshield Wipers 2021
Windshield wipers, when they work you don't think about them but if they don't work you are reminded how much you need new ones each time that you have to use them. Here are the best ones we found!

Windshield wipers are essential for remaining safe on the road. Without properly functioning wipers, driving in heavy rain or during snowy days can become a real hazard. It's important to make sure that your wiper blades are the best they can be at all times in order to always have a crystal clear view of the road.
Finding the best windshield wipers may seem like a complicated task. They are so simple that it's nearly impossible to compare one wiper to another without actually testing it out.
I was tired of having a windshield work for a few times and then when you need it most, the rubber tears and it's useless. So I scoured the internet to find the best wiper blades on the market, allowing you to easily determine which blades are worth buying.
Top 5 Best Windshield Wipers
One of the best options currently available is the PIAA 95038 Super Silicone Wiper Blade. This wiper blade is made from a patented rubber silicone, which is extremely durable and built to last. This wiper can withstand UV rays, heavy sunlight exposure and many other forms of wear.
The aerodynamic form makes this an excellent wiper that functions quietly without leave any streaks behind. Wind glides over this wiper blade without pulling it up or negatively affecting its performance, making it one of the best wiper blades on the market.
One of the best things about this wiper blade is that it features a water-repellent silicone, which coats the windshield with every wipe. This allows water to bead off the windshield, increasing your overall visibility. If you're looking for one of the top rated wiper blades in the industry, you're going to absolutely love using the PIAA 95038 Super Silicone Wiper Blade for it's durability and its unique water-repellent silicone application.
Another excellent option to consider when searching for wiper blades are the AERO Premium All-Season Frameless Windshield Wiper Blades. These blades are designed for all-season use, making them great for summer and winter months.
These blades are made from a highly durable material, which makes them outlast most other brands. The rubber has been specifically designed for a smooth and even wipe every single time. This prevents streaks and creates a crystal clear windshield.
The aerodynamic shape was designed to prevent drag and wind lift. They are also excellent for winter use since they prevent ice and snow build-up. If you're looking for an all-around wiper blade, you're going to love these premium wipers by AERO.
The Etronic Heavy Duty All Season Wiper Blade is one of the leading options worth considering. Using a heavy-duty rubber, this wiper blade was designed to resist deterioration and UV rays by up to 40% more than traditional wipers.
The all metal frame with galvanized steel was created in order to prevent rust and corrosion. This wiper is aerodynamic with no wind lift, allowing for a smooth and even result with every single wipe. This wiper is also incredibly simple to install with OEM quality adapters.
If you're looking for an all-around wiper that works great in summer and winter, this wiper by Etronic is one of the best options available. It's made to outlast other wipers and provides outstanding results so you can experience perfect visibility at all times.
Among the top rated wiper blades on the market is the Bosch 26A ICON Wiper Blade. This blade is built with dual rubber technology, which is exclusive to Bosch and is superior for resisting long-term damage and deterioration.
The asymmetric spoiler added to this wiper blade provides downward force, which prevents wind lift and allows for a smooth and even wipe every single time. This wiper also features exclusive tension spring arcing technology, which adapts to the unique curve of each windshield.
The Bosch 26A ICON Wiper Blade is easily one of the best options available if you're looking for a perfect wipe with every movement. At an affordable rate, this wiper will provide you with amazing visibility at all times.
The Valeo 60013 Series Wiper Blade is another excellent option for increasing your visibility on the road. This wiper blade has a U-clip adapter, which allows for a very fast and simple installation on most cars.
Using Tec3 Advanced Rubber Technology, this wiper blade is highly durable and provides a nice even wiper every time. The protective coating also ensures that your windshield remains in pristine condition for years to come.
Made from galvanized steel, this wiper blade will not experience rust or corrosion even with winter use. If you're looking for an affordable, yet highly efficient wiper blade, you will definitely want to consider the Valeo 60013 Series.
Top 3 Best Rear Wiper Blades
With any wiper blade, ensure that it fits your vehicle based on the vehicle manufacturer's recommendations. An easy way to do this is by adding your vehicle make and model into Amazon's garage. Then when you are navigating to Amazon in the Automotive section it will instruct you if the part is compatible with your vehicle or not. Here are the top 5 rear wiper blades that we found
The Bosch rear wiper is built with an OE (Original Equipment) manufacturer style. There is no frills or fluff with this wiper. It has an easy installation with a quick clip connection, which means it can be installed in seconds.
This model does boast to have a graphic coating on the blade material. This is supposed to help with the friction against the window. I don't know if it was because of that but the wiper was quiet when it was in operation.
The Rain-x Latitude is a little more expensive than the Bosh which is why we ranked it as number 2. The benefit of the rear window wipers is that you only have to buy one so the additional cost of about ~$2 more might be worth it for some.
The Latitude actually has a coating on the wiper blade that applies Rain-X's water repealing solution on your window each time the wiper is used. The Rain-X coating works really well as it is a hydrophobic (the physical property of a molecule that is repelled from a mass of water) coating that gets applied to your window.
If you are wanting a good upgrade from the traditional OEM replacement then we would recommend the Rain-X Latitude as it provided great visibility in wet weather conditions.
The Michelin is a great dependable brand but it came in at number 3 in our list as it is the most expensive. There are a few features that it brings to the table but I didn't think they were worth the extra price.
This is one in our list that is an "all seasons" wiper blade so if you are in a climate where snow is a regular occurrence, then it might be worth it to spring for the Michelin's.
The Michelin performed well without any streaking, chattering, smearing, or squeaking. Its construction was more robust than others on this list but the frame was still plastic. There was only a metal insert where the wiper blade sites that is metal.
The frame did allow for quick installation that was really easy to connect.
Choosing Windshield Wipers
Finding the best windshield blades can get complicated. With so few features to compare, you will often have to actually test them out in order to know which ones are worth keeping. However, there are a few minor differences that can make all the difference. We're going to share a few of the features that you'll want to look out for when searching for the best windshield wipers on the market.
Wind Resistance. One of the most important things to keep in mind when shopping for wiper blades is their ability to stick to the windshield. The last thing you want is a wiper blade to lift off of the windshield as soon as it's a little windy. Many high quality windshield wipers are capable of sticking to the windshield regardless of how windy it is.
Sunrays. Not all windshield wipers are made resistant to UV sun rays. If you want to make sure that your wipers will last several months, you'll want to choose wipers that are UV resistant. Otherwise, the sun will deteriorate the wiper blades much faster, causing you to have to replace them more often.
Snow & Ice. Winter wiper blades are excellent for car owners who live in northern areas that receive a lot of snow. These blades are specifically made to withstand heavy snow buildup and ice accumulations. Winter months are extremely harsh on windshield wipers, making it crucial that you purchase winter blades in order to benefit from excellent visibility.
Size. It's incredibly important that you purchase the exact size required for your vehicle. While wiper blades one size over or below the required size may fit on your car, they will never be able to provide the same results. Fortunately, going from one wiper size to another doesn't really affect the cost.
Balance. Getting wiper blades that are perfectly balanced will allow equal pressure to be applied throughout the windshield. This is ideal if you want to experience a streak-free windshield all over without having odd spots that don't wipe.
It's crucial that you spend a little extra time shopping for wiper blades. These little rubber blades can help increase your visibility while driving during extreme weather conditions. Having high quality windshield wipers will allow you to drive in heavy rainfalls, snowfalls and other harsh environments without having to worry about reduced visibility. Always try to get the best wipers available in order to keep them for longer periods of time.
Consider Using a Windshield Treatment
While having high quality windshield wipers is an excellent way to increase your visibility on the road, adding a windshield treatment will do even more good. Combine both to experience a truly enjoyable driving experience regardless of the weather conditions.
Windshield treatments come in various forms, with the most common treatment being the one offered by Rain-X. What this does is it creates a water-repellent layer on your windshield. Once applied, your windshield will repel water, causing you to have to use your wipers much less often than ever before.
When rain falls on a windshield that has a product like Rain-X applied on it, the water rolls off like beads. Even without using the wipers, the visibility is increased significantly. You will still need to have high quality wipers, but with both technologies, you won't believe how clear the road will seem.
Products like Rain-X and are incredibly affordable and only need to be reapplied every few months. Plus, they can easily be applied at home with just a few minutes of your time. We strongly suggest you use this type of windshield treatment along with the highest quality wipers you can find in order to really have a safe driving experience.
WRITTEN BY

I grew up working on my own cars and motorcycles and 15 years later I love still getting my hands dirty.