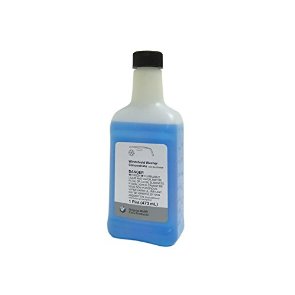 10 Best Windshield Washer Fluids 2021
Any driver that has used a poor quality windshield washer fluid knows that it is a big mistake. Before you know it, there are constant...

Any driver that has used a poor quality windshield washer fluid knows that it is a big mistake. Before you know it, there are constant streaks and grime caked onto the windshield.
While knowing that you need to choose the best product available is simple, it is not so easy to choose between the hundreds of options. We have collected together the top ten washer fluids on the market and to help guide you through these we have provided some great tips on everything you need to know about them.
Things to Think About
Here are a few features of the best windshield washer fluid to keep in mind while you look for the ideal option for you.
The Manufacturer's Option. Almost all car manufacturers will have their own brand of windshield washer fluid and it is often a concern for drivers whether they are required to use this or not. There is absolutely nothing stopping you from using the washer fluid of your choice.
It is worth keeping in mind, however, that due to the amount of funding that the manufacturers have for research, they often produce some of the best available washer fluids.
Concentrate vs. Pre-Diluted. Our list contains both concentrated and pre-diluted washer fluid. There are pros and cons to both options.
Opting for any of the pre-diluted products means that you will not need to measure out the fluid, which will save you time and prevent mistakes that can be easily made with concentrate options.
Choosing concentrated fluid means you can decide on the mix, which is great for more heavy-duty situations, and it is also much easier to store the fluid whilst not in use.
Protect Your Car. All of the best windshield washer fluid options on our list are safe to use on any kind of paintwork or with any car wax. If you opt for a lesser quality fluid then you need to be very careful and make sure you check it will not damage your car's bodywork.
Top 10 Windshield Washer Fluids Chart
Getting Windshield Washer Fluid
When you are buying windshield washer fluid you need to consider the environment and the circumstances that you will be driving in.
Every one of the products on our list is an example of good windshield washer fluid but they do have distinct differences that are important to consider. This generally comes down to what kind of conditions they are best suited for.
Here are the specific details that you should think about before you choose the washer fluid that you will purchase:
Excess Dirt.

For those drivers that will be expecting more grime on their windshield than usual, it would be a good idea to opt for a washer fluid that specifically deals with caked in dirt, bug splatters and anything else.
Colder Weather. If you are going to be driving in icy conditions then you will need to choose a washer fluid that comes with de-icing qualities.
Specialized. There are several products that are able to deal with oils, grease, smoke or other highly specific needs.
You should consider exactly what you will be coming up against and adjust your purchase accordingly.
Top 3 Best Windshield Washer Fluid Reviews
You want the washer fluid that you choose to clean the windshield efficiently without leaving streaky lines behind and that is exactly why BMW Windshield Washer Fluid is one of the most highly recommended.
One bottle of this formula will fill up a completely empty reservoir and give you all of the fluid and consistency that you need to clean the windshield, even in the winter. The formula has a higher concentration overall which means that freezing is prevented even in the coldest of temperatures.
There are serious benefits to using this kind of concentrated fluid rather than the larger bottles too, which is always a good thing for anyone that is environmentally conscious.
Nextzett 92100815 Kristall Klar Washer Fluid Concentrate is a simply the best windshield washer fluid based on how efficient it is, even when only using a small quantity. This bottle is really small but it can make up to 7 gallons of fluid to put directly into your car.
The nature of this concentrate means that it is more efficient and even better than the kind of fluid that you would get in a larger container. This is a fluid that will never freeze and will ensure that you are able to use your windshield at all times.
One of the best things about this fluid is that it isn't streaky for general use and is even perfect for cleaning bugs and things that get attached to the windshield when on a long road trip.
Prestone AS259 All Season is a large jug that combines all of the features you could want from a windshield washer fluid. There is bug technology as well as ice clearing qualities that make this a great overall windshield washer fluid.
This is a product that works exactly as you think it would. It doesn't leave any streaks and will keep your windshield clean and protected. This is not something you can guarantee when you just buy lower quality fluids from an auto shop.
Considering the amount of fluid that you get, the price and the overall quality, you really cannot go wrong with any Prestone product, but this one tops them all.
WRITTEN BY

I grew up working on my own cars and motorcycles and 15 years later I love still getting my hands dirty.