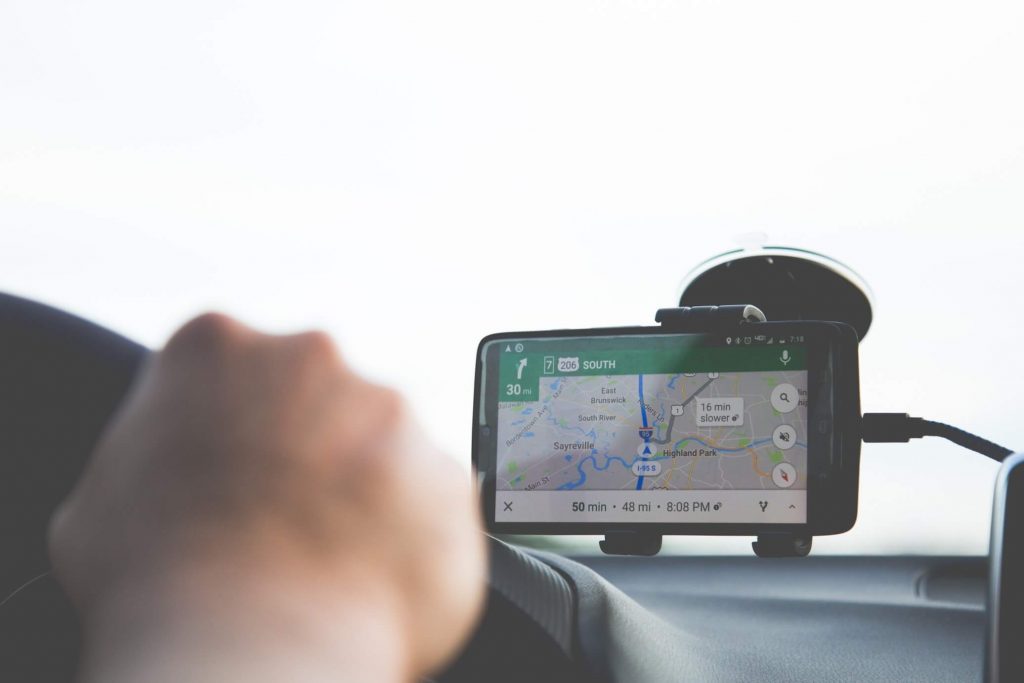 10 Best Truck GPS of 2021
If you want a dedicated GPS device, we picked the best ones to get.

If you own or drive trucks, a GPS device assumes immense importance, despite the fact that your smartphone can be an able navigating companion. Dedicated truck GPS devices should have that extra bit of information to separate them from car navigation systems. After all, you don't want to enter a road that is the shortest one to your destination – but vehicles above a certain height or width aren't allowed on it.
We have researched a number of navigation systems and have put together this guide containing buying information, top 10 truck GPS devices and reviews of top products to help you buy the best truck GPS.
Things to Consider
Whether you own a mini truck, full size truck, a van or a Recreation Vehicle (RV), the following factors (in no particular order) should be kept in mind while buying a GPS device:
Screen Size. This varies between 4" and 7" for the popular brands. What works best for you largely depends on viewing distance. Bigger displays come in handy when you want a "bird's eye" view of a particular area as well as information about your vehicle and phone.
Restriction Specific Routing. This feature is arguably the most crucial one for truckers and this is what separates the best GPS for truckers from the rest. Other than road and traffic conditions, truck GPS should consider height and width of vehicles, which is a big time and fuel saver.
Intuitive Interface. Navigation is fairly new and truck drivers might not be the most tech savvy lot. An intuitive user interface would ensure a smooth learning curve for the uninitiated and easy operation for others.
Our "Buying Information" section (after the table) contains more information on this.
Top 10 Truck GPS Choices Comparison Chart
*Note – The Magellan RoadMate 9400-LM 7-Inch GPS Navigator (number 8 in the table) does have a new version available, but we decided to include the previous version since it has proven to be more successful with users.
Buying Information
GPS based navigation is still an emerging technology with ample room for improvement. Accuracy of the device notwithstanding, we highly recommend a check with the final delivery destination about possible last mile obstacles and possible restricted movements.
With that background, let us take a closer look at the finer points that separate a good device from a great one:
Truck Service Information. This is an information that is better to have and not need than to need and not have. As your trucks crisscross the country, it service a navigation system loaded with information about service station locations is always handy.
Free Lifetime Maps. It is handy to invest in free upgradable lifetime maps up front and have peace of mind rather than save a few bucks and have a tough time navigating few years down the line.
Preloaded Trucking Apps. Some devices come pre-loaded with very useful trucking apps such as dedicated trucking atlas, smart fuel monitoring system, etc. Some screens can double up as a display feeding off the rear camera. These are useful apps, worth the investment.
Voice Support. Another handy feature that gives you a heads up about upcoming turns so you can concentrate on the road.
Top 3 Best Truck GPS Choices Reviews
Garmin has really aced the navigation market and the company knows exactly what the customer wants. It is no surprise that they dominate our top 10 list and our top 3 are Garmin products.
Garmin Nuvi series has taken navigation to the next level and the 50LM proves to be a worthy companion – no matter where you go. It is a utility device minus the bells and whistles. Whether you have a truck, car or an SUV – this is an all-rounder – making it the best truck GPS to own.
Once you power it on for the first time and get it connected to the web, give it half an hour to update and you will have updated lifetime maps, updated firmware and the unit will register itself. Taking is out is when the real fun begins – whether you are trying to locate a pizza outlet or need help with the exit lanes of freeways – it works flawlessly well. It switches to lane assist and junction view features as required, displaying the exact signboards.
In addition, a 5 inch, high quality, sensitive touchscreen and voice enabled features provide great value for money - enough to quell any doubts you might have about buying this one. Happy driving!
If you are looking for a truck navigation device that comes loaded with the latest technology has to offer (and willing to stretch your budget), the nüvi 3597LMTHD is the perfect answer. It has the best traffic solution from the best navigation company – the digital, high definition free lifetime traffic.
It comes bundled with a detailed, pinch to zoom enabled map of North America with free updates for life. What's more – it comes with a free Smartphone Link app, making it easy to connect the device to your iOS or Android powered devices. For a small price you get a real time traffic app to track live traffic information.
Overall, it is a highly recommended, quality GPS device that will guide you for years to come – definitely worth the extra investment.
If you are looking for a GPS navigator built specifically for large trucks, dēzl 770LMTHD is the product you are looking for. Garmin dēzl series has been created to cater to the needs of drivers of large, commercial trucks and it has everything it you need.
Armed with a 7 inch glass display (6 inch option also available), it comes loaded with lifetime maps of North America and lifetime HD real time traffic – just like the nüvi 3597LMTHD reviewed earlier. What separates it from the rest is the truck specific information it comes with, such as Truck and Trailer services directory and highly rated Points of Interest by truckers. It takes navigation to the next level by displaying route specific warning, including restricted paths in terms of vehicle height, width and weight.
Garmin is known to have aced the GPS navigation game but this takes it to another level. Truckers are going to love it!
We hope this guide was able to serve you the information required to purchase the best truck GPS depending upon your need. Have a safe journey!
WRITTEN BY

I grew up working on my own cars and motorcycles and 15 years later I love still getting my hands dirty.