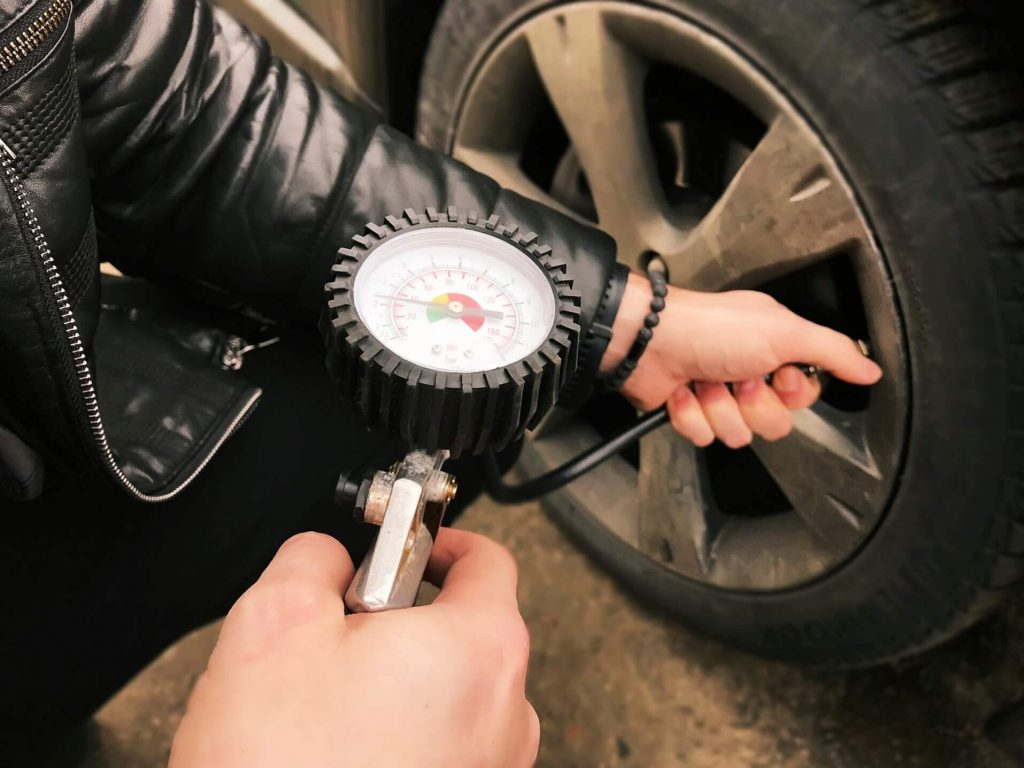 6 Best Tire Inflators 2021
Tire inflators are a staple if you don't want to ever get stuck someone. Here are the ones we recommend you keep in your car.

Flat tires happen, and tires that run out of air can cause serious problems. Whether you're driving in the middle of nowhere or even if it's late at night, you'll want to have the best tire inflator with you at all times.
Being able to quickly fill up your tires with air regardless of where you are can become a true life saver. With a tire inflator or air compressor pump, you won't have to call for backup and you won't stay stranded on the side of the road for very long. We've gathered information about the best tire inflators available so you can always make sure your tires are full of air.
Top 6 Tire Inflators Comparison
Tips for Choosing a Tire Inflator
Finding the best tire inflator for your needs isn't always an easy task. For most of us, tire inflators all seem to be identical with similar features. While that's true to some extent, there are minor differences that will affect the overall quality and practicality of each tire inflator. One of the main differences is the gauge type.
LCD Gauge. With most modern tire inflators, an LCD gauge is used for quick and simple readings. This type of gauge displays the information about the tire's pressure digitally, making it very simple to see the results.
Dial Gauge. Dial gauges are also known as analog gauges. They have a clock-like appearance with a needle that moves when air pressure moves into the valve. They are rather simple to use and tend to be cheaper than LCD gauges.
Stick Gauge. A stick gauge is the older technology that has been around for many years. These gauges look a lot like metal pens and they take up very little space (as much as a pen). While a stick gauge is easy to use, it's not as accurate as LCD or dial gauges and accuracy can be reduced if they get dropped too many times.
Top 3 Best Tire Inflator Reviews
One of the best inflator for tires currently available on the market is the Jaco Premium Digital Tire Inflator. The bright LCD display was built for night-time use in mind, allowing you to easily see the readings even when it's dark out.
One of the great features on this tire inflator is that you can pre-set the desired pressure levels and the compressor will stop once that level is reached. This allows for a very simple, quick and hassle-free way to inflate your tires.
Large buttons make it easy for you to use this tire compressor and a built-in flashlight aids during nocturnal use. This tire inflator includes a 23" air hose that features a unique twist-lock connection nozzle, creating a perfect leak-free connection every time.
Another excellent option to consider is the EPAuto AT-006-1 Portable Air Compressor Pump. This car tire inflator plugs directly into the cigarette lighter socket and features a large light on the front, which is perfect for using it in the dark.
The buttons are very large, which makes them easy to find when using it at night. This tire inflator allows you to select desired air pressures and it will automatically shut off once that pressure is reached in order to prevent over-inflation.
As a small unit, this tire inflator is extremely portable and can easily be stored in your vehicle at all times. The EPAuto AT-006-1 compressor is very affordable and is one of the best tire inflators on the market.
The P.I. Auto Store Premium Digital Tire Inflator is another excellent compressor worth discovering. This tire inflator is very small, yet highly durable, making it easy to store away in your trunk.
This car tire inflator has a bright LED flashlight that allows you to see what you're doing when inflating your tires at night. As with the two models mentioned above, you can also set the desired tire pressure with this compressor and it will stop once that pressure is reached.
If you're looking for a small and compact tire inflator that really gets the job done, you're going to love the P.I. Auto Store Premium Digital Tire Inflator.
WRITTEN BY

I grew up working on my own cars and motorcycles and 15 years later I love still getting my hands dirty.