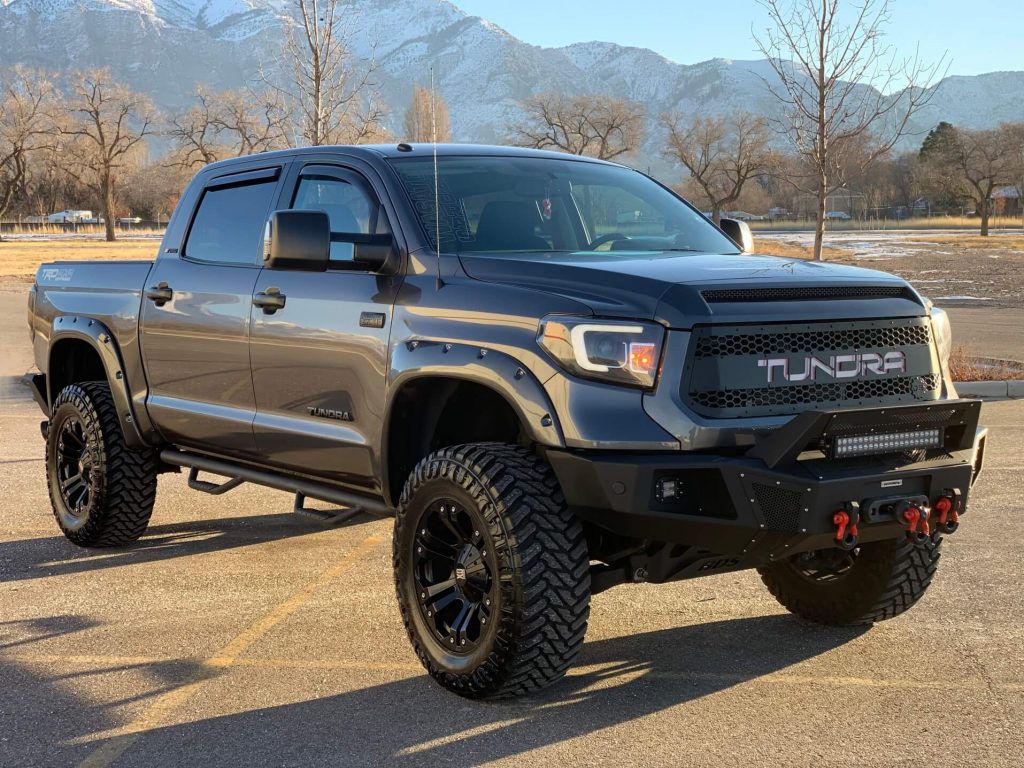 The best aftermarket shocks for trucks
After needing to replace the shocks on my truck, I looked into a lot of shocks and these are the ones that I would recommend.

Good shock absorbers can mean the difference between a smooth, hassle free road trip or a horrendous experience which has you bouncing up to the roof every time you hit a bump. Shock absorbers are an essential component of a vehicle's suspension system. Their main function is to prevent dangerous bouncing and other instability commonly experienced off road or on roads which are in bad condition. This is achieved by controlling the spring action of a vehicle during turbulent situations.
Other than controlling bounce, shock absorbers are also responsible for maintaining an appropriate level of control for the driver which assisted in avoiding potential accidents.
Heavy duty vehicles such as trucks and vans, particularly those which carry heavy loads or are used for off-roading activities often need special absorbers which meet their individual needs.
Picking the best shocks for trucks can be a daunting task. In this guide, we'll attempt with the best information to make the right choice for you!
What Shocks Do You Really Need?
Picking the right shocks for you can be a difficult choice. In this section we've put together a basic guide which should help you out for your specific needs:
Daily Driver, Occasional Off-Roader. Twin-tubes shocks are the best for you. They offer good mechanical absorption whilst making sure your tires stay stuck to the road at faster speeds.
Passionate Off-Roader. If you need to travel a little faster on substandard roads to get to your off-road tracks, gas pressurised or mono-tube shock absorbers are great.
Medium/High-Speed Off-Roading and Daily Driving. For regular speeds of 20mph plus over tracks and daily driving a mono-tube or reservoir type shock absorber are good choices.
High-Speed Off-Road Racing or Extreme Off-Roading. If you fall into one of these categories you should consider bypass-shocks or at the very least a set of reservoir shock absorbers.
Recommended list of shocks
First on our list of best shocks for trucks is the Bilstein (24-186742) 5100 Series Rear Shock Absorber. This product has been designed specifically for raised trucks, SUV and Jeeps in mind. Made of the highest quality materials, Bilstein 5100 shock absorbers deliver supreme control and handling ability.
Superior dampening ability makes this product ideal for heavy-hauling, off road activities or just day to day driving. The mono-tube design ensures smooth rides by automatically adjusting to the roads surface. It's direct-bolt-on method of installation makes set up easy and quick, whilst its large diameter body and multi-layer zinc finish deliver long lasting fade free performance.
The lifetime limited warranty in conjunction with its truly impressive durable design makes the Bilstein (24-186742) 5100 Series Rear Shock Absorber a formidable product worthy of investment.
Next on our list is the ACDelco 519-2 Specialty Spring Assisted Shock Absorber. This combines the advantages of both spring and standard shock technologies to help reduce the amount of height lost during heavily loaded conditions.
The constant rate front coil springs provide significantly improved stability and help to maintain ride height, whilst variable rate rear coil springs can provide a combined assisted force of up to 500 pounds to help you carry more load.
ACDelco has incorporated seamless drawn over mandrel (DOM) tubing which has the benefit of decreasing wear and tear which translates into superior service life. This is further improved through the use of a super-finished chrome piston rod which is high resistant to corrosion, ensures constant wear, proper lubrication of the seal which results in a superior durability.
Real world testing of this product ensures that it lives up to its intended purpose.
The last of our top three is the Monroe 34690 Gas-Magnum Shock Absorber. This gas shock absorber has been specifically designed for hardworking, middling to full sized truck and vans to which is applies terrific firm control without the incidence of a rough ride.
Monroe 34690 Gas-Magnum Shock Absorbers have been manufactured with All Weather Fluid technology which contains special constituents which reduce friction and safeguards smooth shock rod reaction. The shocks have almost twice the fluid capacity relative to products which ensures that Monroe 34690 Gas-Magnum Shock Absorbers work at an increased efficiency with much less effort.
Full displaced valving allows for improved valving range during both compression and extension cycles ensuring a smooth ride. The sintered iron piston, which is stronger than other metals commonly used in shock absorbers, increases the durability of the product ensures long service life.
The nitrogen charged gas shock absorber allows for a smooth ride, increased handling whilst maintaining tire to road contact by reducing aeration which is commonly observed during heavy use. This product is a great addition if you're looking for an upgrade.
WRITTEN BY

I grew up working on my own cars and motorcycles and 15 years later I love still getting my hands dirty.