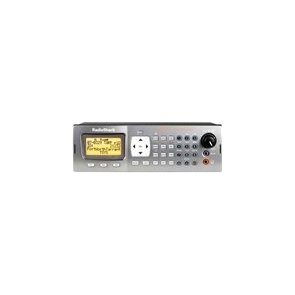 10 Best Police Scanners 2021
Police scanners are useful little devices that provide reliable local area communication. Often referred to as radio scanners, they equip you to pick up a...

Police scanners are useful little devices that provide reliable local area communication. Often referred to as radio scanners, they equip you to pick up a wide range of radio signals used for local communication. They are handy devices for police, sheriff, medical teams, rescue squads, media, traffic operators, shopping malls, retail outlets, air traffic control, military communication and many more!
A police scanner is available with a range of features and the user needs to know what he is buying, as opinion is divided about the best police scanner, largely dependent upon intended use, location, portability, etc. We have put together this guide to make sure you have all the information you need to choose the best radio scanner for your use.
Consider This
Before buying a police scanner, it is important to know various types, configurations, associated legalities, among other things.
Conventional or Trunk Tracking. If you have dedicated frequencies for each channel, a conventional device would work just fine; however, trunking (multiple agencies utilizing only a few channels to save up on bandwidth – a common feature in urban areas) requires a device capable of trunk tracking. Trunk systems can pick up conventional channels, but conventional ones won't work well with trunked channels.
Analog or Digital. Analog radio scanners are basic, inexpensive devices that are popular in rural areas and small towns. However, they will not pick up signals broadcast over a digital network. Digital devices, on the other hand, are far superior and provide better reception and are commonplace in urban settings.
Top 10 Police Scanners Comparison Table
Buying Information
By now you know the difference between Analog/Digital scanners, conventional and trunk tracking scanners. Also, you have a bird's eye view of the top 10 products. In this section we have compiled some essential information about things to look out for, before you make a final decision.
Channel Capacity. How many channels you need to listen to should be the primary criterion in your buying decision. The basic scanners come with 10 to 20 channel capacity which is quite good.
Search Mode. Many channels don't make their listening frequencies available publicly. They might be unlicensed or related to federal security. This feature comes in handy while searching for those hidden frequencies.
Scan/Search Speed. This might not be a factor if your requirement is limited to one or two channels. However, if you plan to shuffle channels frequently, this is a handy feature and worth investing a few extra dollars.
On Board Storage. Police scanners have undergone a long evolutionary period and are capable of recording the channels by providing an on board memory card slot. Not the most essential feature but a nice to have.
Top 3 Best Police Scanner Reviews
Police Scanners require a certain degree of technical expertise to make full use of them and this is one sophisticated gadget. If you have never owned a scanner before, the learning curve might be too steep. Aimed at a user with certain experience working with police scanners, the Pro 197 offers a gamut of features that pretty much makes it all that a high quality, premium scanner is expected to be.
Once you have it set up (ARC500 software works very well), you'll receive a range of frequencies without hiccups. It'll listen to frequencies used by police, fire, marines, airplanes and a lot more. It costs on the higher side but it offers the best quality in terms of sound, reception, tuning, frequency range and scanning speed.
Aimed at the professional user, it is clearly the best police scanner you can get out there. Even if you are new to scanners and find programming difficult, there is plenty of information on the internet (especially the extremely giving people at https://www.radioreference.com/ to help you familiarize yourself).
If you are looking for a portable, handheld scanner that provides ample programming assistance and covers a wide frequency range without burning a hole in your pocket, Whistler's WS1040 is the one for you. What differentiates it from competition is an easy to understand menu that considerably eases the set up process. It is a digital, trunking scanner that can store 21 scanner configurations, making for a storage capacity of over 38000 channels – more than you'll ever need!
Digital scanners are often notorious for low audio levels but the on-board Automatic Gain Control (AGC) provides great compensation. Dynamic memory allocation prevents memory wastage – a common feature in low cost, old school scanners. It gives you user friendly options such as grouping channels according to your preference, instant access to storm scanner network frequencies and much more.
To summarize, it is the ideal device for someone looking for a versatile digital scanner that scores high on user friendliness and has a smoother learning curve when it comes to programming.
Uniden is a stalwart when it comes to manufacturing radio scanners. It has a scanner for every purpose and the BCD996P2 is ideal if you're looking to mount one to your vehicle. It comes loaded with dynamic memory system and infrared technology, making it a high precision, comprehensive scanning device.
We highly recommend you use software to program it, as manual programming can be overwhelming. If you have used Uniden earlier, you might notice a change in terminology that takes some getting used to ("systems" replace "banks", "groups" replace "scanlists", etc.). Once you get past it, you realize that the changes are for the better and device is more user friendly than before. Sound quality and frequency coverage are features that don't leave any room for complaints, making it a user friendly, value for money device.
We hope this guide gave you the basic information to understand scanners better and you'll find the best police scanner suited to your requirements from the table. Happy listening!
WRITTEN BY

I grew up working on my own cars and motorcycles and 15 years later I love still getting my hands dirty.