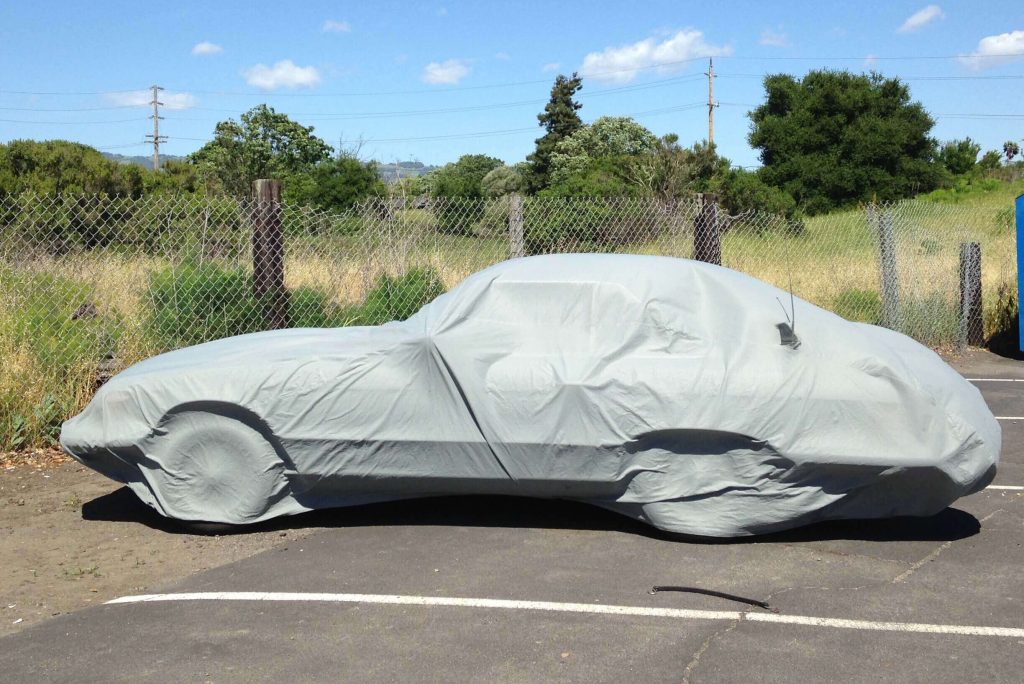 6 Best Outdoor Car Covers 2021
The elements can wreak havoc on any vehicle, here are the best outdoor car covers to protect your vehicle.

If you are a car owner who doesn't have a garage, then a car cover can keep it protected from the harsh elements when you park it outside. It saves your car's paint in a number of ways – by protecting it against weather elements such as Ultra Violet rays on sunny days and heavy downpour in the rainy reason. It will also be less prone to those accidental contacts that leave scratches on its body.
You need to know a couple of things before you buy a car cover. In this article we help you buy the best outdoor car cover which will preserve your car's look for long time.
Top 6 Outdoor Car Covers Chart
Buying Information
Cars come in different shapes and sizes – so do car covers! Buying one requires careful consideration of the following factors, which would help you narrow down the available choices and pick what you want.
Car Type. Car covers for sedans are designed differently than the ones for SUVs, Vans and trucks. There is no one-type-fits-all so keep the vehicle type in mind.
Protection Type. UV protection is pretty much the standard in car covers. Water proofing is something that you should look out for. A waterproof layer over the fabric is better than the water repellant types that are likely to give in during heavy downpour.
Length. Sedans fall in one of the three categories when it comes to length – 170 to 185 inch, 185 to 200 inch and 200 to 228 inch. A cover of appropriate length would sit nicely over your car and bigger is not always better.
Top 3 Best Outdoor Car Cover Reviews
A lightweight, all-purpose car cover that is a universal fit is the ideal product and when you get it in a reasonable price, there's nothing like it. This is exactly what XCar offers, making it the best outdoor car cover for sedans. The most popular size (185 to 200 inch) should fit your sedan easily and if it doesn't, there are longer (200 to 228 inch) and shorter versions (170 to 185 inch) of it.
Putting on a car cover can be a tiring task, which is where the weight comes into play. The makers have done an excellent job by keeping the weight to about 5 pounds while retaining strength. The breathable, water repellent fabric with double stitch seams and smart use of elastic hems make it fit perfectly to your car. Accompanying free wind protector and cable lock are smart, useful additions for additional safety.
If you are a proud owner of an SUV and have to leave it outdoors for long hours, its exterior will take a beating from sunlight and dust. That isn't all – you would likely need to wash it twice a week. All weather waterproof SUV cover from Motor Trend is an answer to all that.
Available in three variants to accommodate trucks, vans and SUVs of all sizes, it does a good job of giving adequate shield against extreme conditions, be it rainfall or sunlight. The additional waterproof coating does come at a price though – in the form of increased weight. At 8 pounds, it is on the heavier side which some people might find difficult to handle.
It is quite a steal, considering it has double stitched seams, three layered fabric and high breathability.
If you are living in an area that experiences extreme rain, ice, dust and sunlight during the course of a year, you want an all-rounder that shields your car against all of these. This cover does exactly that – all year long.
Made of biodegradable material, it has scratchproof lining on the inside to prevent damage to the car paint while covering and uncovering. Windproof clip-in grommets are useful in holding the cover together against strong winds. Targeted specifically at cars measuring up to 180 inch, it does an excellent job of guarding against strong winds, UV rays, dust, rain and everything the adverse weather conditions throw at it.
Now that you know what to look for in a car cover and the top ones available, we hope your car will have a long, dust free, life.
WRITTEN BY

I grew up working on my own cars and motorcycles and 15 years later I love still getting my hands dirty.