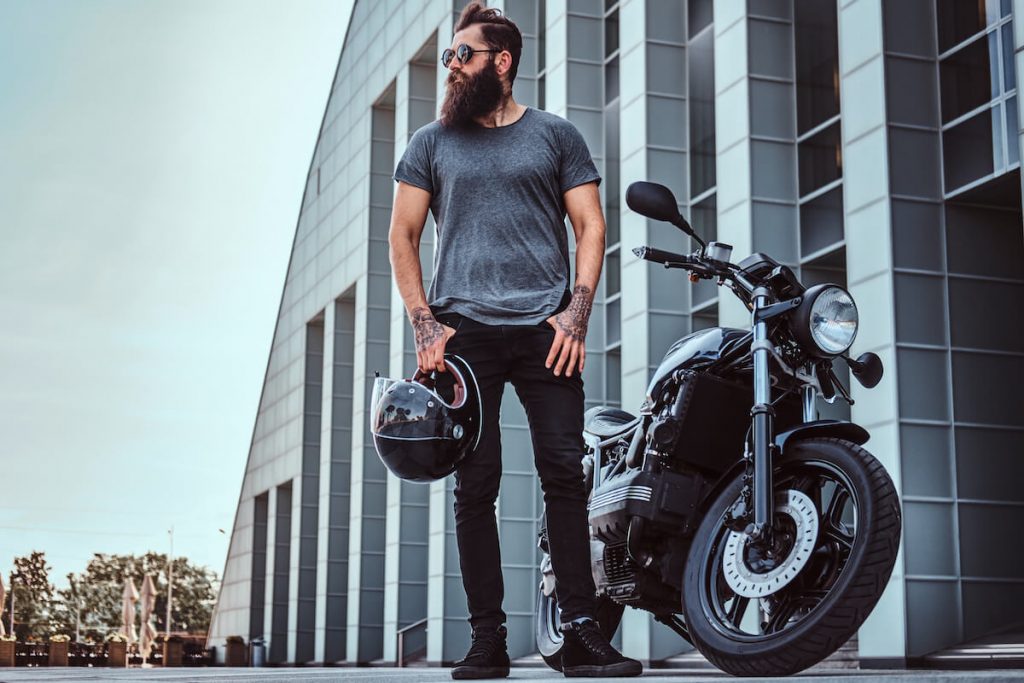 6 Best Motorcycle Pants 2021
Coming off your motorcycle at high speeds is never a fun experience. If you are wearing the wrong gear, however, the experience can become both...

Coming off your motorcycle at high speeds is never a fun experience. If you are wearing the wrong gear, however, the experience can become both painful and frustrating. No one wants to be laid up in bed, unable to ride, for months on end due to a nasty case of road rash or potentially broken bones. A high-quality pair of riding pants will help protect your legs from this unwanted fate.
Luckily, modern motorcycle pants are made from advanced fabrics which come in a whole range of styles so that even though the most style conscious rider can ride with some peace of mind.
The fact of the matter is that there is no excuse nowadays to ride in regular jeans or that unholy creation, shorts. In this guide, we will inform you on how to choose the best motorcycle pants for your specific needs.
So with that, let's begin.
Things to Consider
Choose the pants the first time around by keeping in mind the following important contributing factors:
What Is Your Riding Style? Are you a hardcore motor x rider, do you ride a superbike or are you just a casual "to work and back" rider?
The Climate Where You Live. Many products have great added features such as venting and breathable tough fabric to regulate temperature during hot or cold rides.
Styles. Are you looking for dedicated riding pants, over pants, casual pants with protective padding?
The Degree of Protection Desired. Relates to riding style, but you can never be too safe when it comes to your health and a potential accident right?
Top 6 Motorcycle Pants Table
Buying Information
When you get down to it, what is the main difference between a pair of motorcycle pants and pair of regular pants or jeans? Ultimately, the best motorcycle pants have been specifically manufactured with protective padding, abrasion resistant materials to protect you, or rather the bits of you which will come into contact with the road (butt, knees and hips etc.).
The best pants will have reinforced seams, the incorporation of abrasion/heat resistant fabrics and some form of weather protection.
Many have added features such as venting, reflective tubing for increased visibility and adjustment buckles for the perfect fit. Make sure the extra features match your riding style.
Top 3 Best Motorcycle Pants Reviews
Klim has a fantastic reputation in the motorcycle industry and the Klim Badlands Pant truly lives up to the hype. Simply put, the Klim Badlands Pant is the best product on our list for the safety minded motorcycle enthusiast which also seamlessly prioritises comfort.
Built out of high-quality materials, the Bad lands pant has been made specifically for the all-day rider (and all weather conditions) from hardcore off-roaders to those who simply enjoy the call of the open road. Its robust protective ability can be attributed to a full suite of Poron XRD and CE-rated D3O armour, full grain Italian leather at the knees and lower legs in conjunction with highly abrasion-resistant Gore-Tex fabric on all the regions which need it most.
Packed full with a range of desirable features such a ventilation ports for optimal airflow, moulded zippers, cargo pockets, Velcro adjustment straps to ensure the best possible fit and much more, the Klim Badlands Pant is truly a product worthy of investment.
The take home message: if you're uncompressing safety, comfort and durability these are the best motorcycle pants for you – plus it doesn't hurt that they look great!
Second on our list is the Tourmaster Venture Air 2.0 Men's Textile Motorcycle Pant. These pants really show their true colours in regions where the temperature can get shall we say a little hot.
Similar to the Venture pant of the same range, these pants trade in the heavy duty 600 denier Carbolex material for Armor-Link mesh. With highly durable 1680D ballistic polyester manufactured into the knees and seat of the pants, these pants are highly capable of protecting their rider during a fall.
Double stitched seams and a two stage Aqua-Therm liners ensure that the rider will remain both waterproof and cool during use. An insulated liner can also be added for increased warmth if desired.
The Tourmaster Venture Air 2.0 Men's Textile Motorcycle Pant has also been designed to ensure the best fit possible via the incorporation of a dual elastic stitched panel waistband and Tour Masters patented Three Position Knee Armor Alignment System.
The pants are jammed packed with useful features such as phoslite reflective piping and panels for better visibility at night and expansion panels at the knee and waist for superior flexibility.
The third best product to make our list is the Joe Rocket Phoenix Ion Men's Mesh Motorcycle Pant. Another great product for riders who want to keep cool whilst keeping it safe, these Joe Rocket Pants are a must.
The pants are made from a cooling FreeAir mesh shell, and with heat resistant panels on the lower the legs, this product is highly durable and able to withstand the hottest parts of your ride. Though incredibly breathable, it's important to note that they are by no means waterproof.
Safety wise, you can rest assured that the team at Joe Rocket has you best interests at heart. These pants have a range of protective features from DYNAX seat and hip reinforcement, CE-rated removable hip guards, CE-rated adjustable knee protectors and INNO-LITE reflective panels allows for 360° visibility.
Robust zippers, FullFlex articulated expansion panels and a SureFit adjustable waistband allow for the perfect fit and make this a truly great product!
WRITTEN BY

I grew up working on my own cars and motorcycles and 15 years later I love still getting my hands dirty.