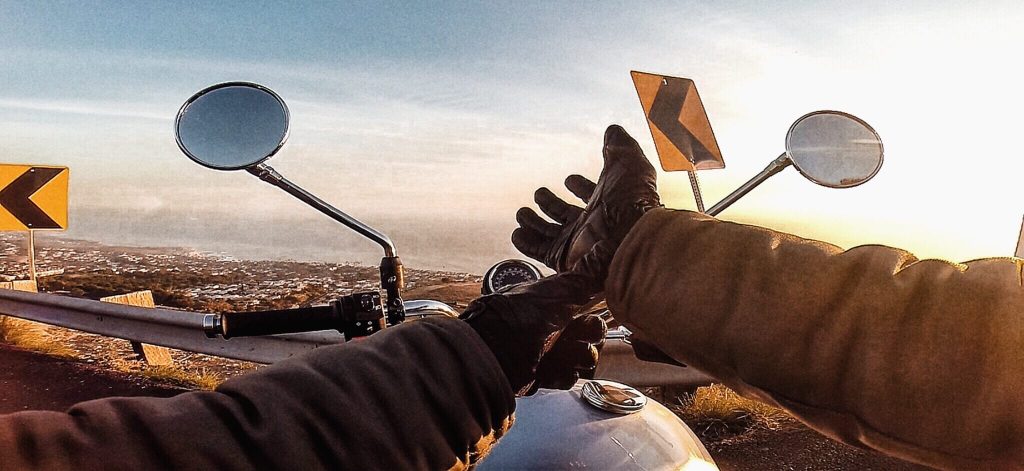 10 Best Motorcycle Gloves 2021
Gloves do more than keep your hands warm. We collected a list of the best riding gloves.

Gloves are often one of the least thought about items of clothing that a motorcycle rider will purchase and this is a huge mistake. While many riders will be able to see that this part of the body should be protected, the right gloves can also improve the overall riding experience.
There are gloves suited for all kinds of conditions and riding situations. This makes it very difficult for those just starting out to find the right gloves for their needs, so allow our guide below to help navigate through all of the choices!
We provide you with all of the information you need and a list of the ten best gloves on the market right now.
Things to Think About
Here are the main three features you should be looking at while you search through our list:
Wrist Coverage. Most gloves should extend at least an inch and a half beyond your wrist. This not only makes sure the gloves remain secure, but they will also provide protection for your wrist in any fall. There should also be a quality wrist strap that will secure your hands in place.
Movement and Flexibility. Not being able to move your fingers properly is not only uncomfortable but it is dangerous. You should be able to move your fingers freely and be able to open all of your pockets without having to remove your gloves.
Abrasion. Several of the gloves on our list come with hard shell knuckle covers. This is a great feature to have but it can also cause a lot of rubbing against the skin. This should be checked before purchasing the gloves as it can cause huge problems over time.
Grip. One of the most forgotten about parts of a glove is the grip on the fingertips and palms. This is where all of the traction comes from and it makes a huge difference to the overall riding experience. Having a little extra grip will make longer rides more comfortable and make pulling on the throttle smoother.
Top 10 Motorcycle Gloves Ultimate Table
Getting the Greatest Motorcycle Gloves for Your Money
As you will have seen on our list, we have included the season that the gloves were designed for. The reason that we chose to focus on this feature is because it is what most riders regret not paying attention to.
Even the best motorcycle gloves that were designed for summer will not provide any comfort in winter and vice versa. Whether the gloves are intended for spring, summer, fall or winter can be seen in the following three points:
Water Resistance. This is obviously a plus for either summer or winter, but it has to be especially advanced if you are intending to wear the gloves during snow.
The only drawback to having gloves that are highly waterproof is that they tend to not have a great deal of ventilation. That means that if your hands are sweating, the gloves will generally retain this moisture as much as they will keep water out.
Padding. The focus on padding is different between summer and winter gloves.
When you are buying summer gloves, you will want to strike the perfect balance between having enough padding that your hands are protected and not too much that your hands are always uncomfortable.
In terms of winter motorcycle gloves, you should make sure the padding is made of the right materials. Leather works well against the cold and so do several synthetic glove materials. It is worth checking the reviews of experts to see if the padding really does hold up to the cold.
Ventilation. Airflow is the key to comfort and this is especially true when it comes to summer gloves. You don't want to buy a thin pair of gloves that still make your hands uncomfortable because they don't let your skin breathe.
Top 3 Best Motorcycle Gloves Reviews
The Freetoo Men's motorcycle gloves have been specifically designed to keep your hands protected and comfortable, which is clear from the first time they protect your fingers from abrasions.
These gloves fit incredibly well. They aren't so snug that they feel ineffective and they aren't flopping around either. The material itself is something to marvel at as it fits well but is also incredibly durable.
With all of these features, it would be easy to assume that you would lose some finger control but that just isn't the case with these gloves.
Not only do the TitanOPS gloves look great but they are also some of the best motorcycle gloves in terms of protection and comfort without compromising flexibility and how easy they are to use.
You can wear these gloves regularly to ensure that your hands are protected and comfortable holding onto motorcycle handles for long periods of time. These are also great because they have the grip needed to give your hands a bit of a break.
One of the best things about these gloves is that they are machine washable too. You will never have to deal with smelly and dirty gloves, which means that they will last for a lot longer.
The ILM Alloy Steel Knuckle gloves are intense and look amazing. They genuinely have the steel alloy protection parts to keep your most vulnerable and at-risk parts as safe as possible.
This means that the extra protection can be found at your joints, with grip on the palms and other padding throughout the gloves.
Even with all of these features, the gloves themselves are relatively lightweight because the bulk of the protection is in the areas where it is most needed and not where your hands will generally be safe.
WRITTEN BY

I grew up working on my own cars and motorcycles and 15 years later I love still getting my hands dirty.