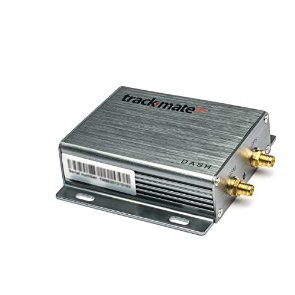 Best GPS Tracker for Car 2021
Finding the best GPS tracker for car tracking purposes will allow you to perform many different tasks. You will be able to locate your car...

Finding the best GPS tracker for car tracking purposes will allow you to perform many different tasks. You will be able to locate your car at all times, know the exact speed of the vehicle when it's in movement and even receive alerts when the car leaves a certain area.
While GPS car tracking devices are incredibly useful, not all trackers are made alike. In order to find the best GPS tracker for your specific needs, you will need to compare a few features. Fortunately, we have already done the work for you by presenting you with the best GPS car trackers currently available on the market.
Top 6 GPS Trackers for Cars Table
Choosing the Best GPS Tracker for Car Usage
There are a few different types of GPS tracking devices. Knowing the different types will allow you to find the best GPS tracker for car usage so you can track various things specific to cars such as speed. We're going to provide you with a brief overview of the three main types of car GPS tracking devices, allowing you to easily pick the best type for your needs.
Hard Wired. A hard wired unit is a GPS tracker that is directly connected to your car's power source. This means it won't run out of batteries and can often track many additional aspects such as the car's speed. This is ideal if you don't plan on removing the unit and if you want it to remain hidden and discreet.
OBD. An OBD GPS car tracker is the perfect balance between hard wired and portable GPS units. This type of car GPS tracker plugs straight into an OBD port on any vehicle made after 1996. This type of tracker can also be discreet, yet it can easily be removed for installation in another vehicle.
Portable. With portable car GPS trackers, you won't have to perform any type of installation. This type of GPS can simply be placed within the vehicle. You can easily place these in a glove box, under a seat or even in the trunk of a car. Portable GPS car trackers can be used for many other purposes as well.
Top 3 GPS Trackers for Car Reviews
As one of the best GPS tracker for car usage, the TrackMateGPS real time hard wired GPS tracker has many attractive features. This car tracking device is made from solid aluminum, for a great durability.
Being a hard wired GPS device, you will be able to track the speed of the vehicle in real time. This is great for tracking teenagers who are just getting started with driving. This car GPS tracker is simple to install and has 24/7 support by your side at all times.
In order to benefit from all of the features, you will need to purchase a monthly plan. They offer different payment plans depending on your specific GPS needs.
Another excellent option to consider is the Optimus real time GPS tracker. This car GPS tracking unit is very affordable and is so small that it can easily be placed anywhere within your vehicle. This device is compatible with iOS and Android devices for real time tracking.
With the Optimus GPS tracker, you will be able to receive text message alerts when the car is speeding, leaving specific areas, has low battery power and much more. You will also be able to track the car's precise location via Google Maps.
The Optimus GPS tracker also requires a monthly plan. There are no contracts and no cancellation fees, so you can choose to stop using the device at any time without any penalties.
The MasTrack OBD real time GPS vehicle tracker is another excellent option to consider. This GPS car tracker plugs right into an OBD-II port on any vehicle produced after 1996, making installation a piece of cake.
1 free year of basic live GPS tracking is provided with this unit and there is no activation fee. One of the great things about this GPS tracker is that it can provide you with tow reports in the event that your vehicle would get towed.
The reports are excellent and can be accessed in real time on any iOS or Android device. This small device is discreet and provides accurate tracking, making it one of the best options available on the market.
WRITTEN BY

I grew up working on my own cars and motorcycles and 15 years later I love still getting my hands dirty.