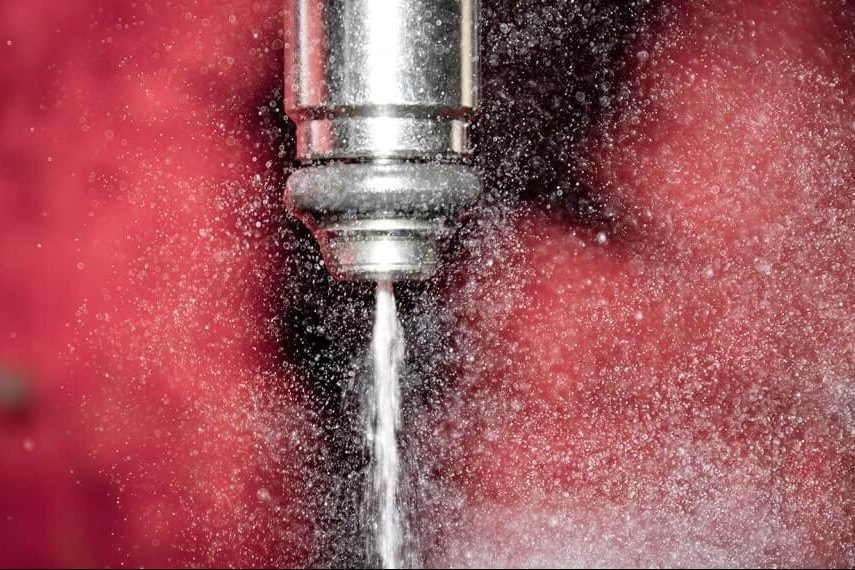 10 Best Fuel Injector Cleaners 2021
Looking for a quick way to clean your fuel injectors? Here are the best cleaners that we found.

Fuel injector cleaner can save us so much money by making our engines run more efficiently, but sadly, there are so many people who don't use them!
Based on the fact that you are out searching for the best fuel injector cleaner, we'd say that you do use it, which is great!
Since there are so many options to choose from, we have listed the best ones in our guide below, and in order to help you choose, we also provide you with some useful shopping tips to make the process quick and easy.
Head down and take a look!
What to Keep in Mind
Fuel injector cleaner is a pretty simple product, but there are a few factors that can be the difference between getting your money's worth and wasting it all together. Consider the following:
Bottle Size. This is something that pertains to those that are looking to use the best fuel system cleaner on a piece of equipment or a vehicle other than a standard car. You should consider how much injector cleaner you will need for the amount of fuel you have before buying. A lawn mower and a large farm tractor will require very different amounts of cleaner on a regular basis.
Solution Concentration. The amount of fuel cleaner that you should use will vary depending on the brand and the quality. A highly concentrated solution might require a very small amount in order to be effective, but will be more expensive as a result.
Dosage. In addition to considering the size and concentration, you should follow the manufacturer's instructions regarding the dosage. It should be noted that the solution concentration and the amount you should use might be different depending on how old the vehicle is and whether or not there is a clog or the cleaner is simply being used for maintenance.
Reviews. There is no better way to determine whether or not a fuel injector cleaner is effective or not than to read the expert opinions of those that have seen the results for themselves. Consider how widely reviewed a cleaner is and the effects that have been seen by the user.
Top 10 Fuel Injector Cleaners Comparison Table
TIP: The amount of fuel injector cleaner that you should add to your fuel is specific for a reason. Not following these instructions can cause damage to your engine, especially if you use too much.
Which Is the Perfect Fuel Injector Cleaner?
Fuel Injector cleaner has been designed to do exactly what it says: clean. This is done in the fuel injectors in any way that is required from breaking down clogs to making the fuel itself cleaner and more easily processed by the machine.
If you want the best fuel injector, then you need a cleaner that can break down these deposits while also improving other aspects of the machinery in the process.
The cleaner should help enhance combustion power, increase fuel mileage and lower fuel emissions. This all comes together to make the fuel itself and the entire machine more efficient.
If a fuel injector cleaner does not guarantee these things then it is not worth your time and energy. You need to be sure that the cleaner will give you all of the benefits possible.
The only way to do this is to listen to the opinions of true experts and follow their exact recommendations on which cleaner to use and how to use it most effectively.
Top 5 Best Fuel Injector Cleaner Reviews
The Sea Foam SF-16 is so simple and easy to use. It is a great tool to have in your car maintenance set because of how effective it is and how easily it can be added into your normal maintenance routine.
The solution says that it helps to clear out any gum or varnish deposits that might be affecting how well your car or other machine operates. This is a cleaner that also helps to solubilize small amounts of moisture that might be in your tank. This is an especially good feature considering the damage that can be done in your fuel tank from any added moisture.
This is not the cheapest solution on the market, but it is not too far off. The slightly higher price is due to the convenient delivery system, but that is more than worth a few dollars in the long run because it makes you use the cleaner much more often.
The Lucas 10013 Fuel Treatment is a great standard cleaner to keep in your collection. It comes in a large container so it can be used regularly to clean and lubricate the entire fuel system. Not only does it clean but it also helps resolve sulfur issues.
From the very first few times you use this cleaner, you will notice the increase in fuel efficiency. You will get better miles to the gallon and will produce fewer emissions in the process so you really can't go wrong.
Having used this product for a long time, it actually increases the life of pumps and injectors when used consistently. This kind of cleaning, as well as overall improvement, makes the cleaner more than worth your money. The fact that it comes in a large gallon container is a plus because it makes the solution even more budget friendly.
The Star Tron Enzyme treatment packs a lot of power in a very small bottle. 2 oz. of this product will actually treat 12 gallons of fuel. This kind of ratio is unheard of but is great for anyone that needs to use the best fuel injector cleaner without using up a lot of space for the cleaner itself.
This is a great product to use everyday or for seasonal storage of vehicles and equipment as it can help to clean and stabilize fuel for up to 2 years.
This is a cleaner that can be used on smaller vehicles and machines like a motorcycle. The size is especially convenient for this purpose.
Whether you are already experiencing issues with your engine or not, the Liqui Moly 2007 Jectron will completely rejuvenate your system. The engine temperature will be lessened, there will not be any more issues with stalling and there will be better fuel consumption.
This is a very small container of fuel injector cleaner but it packs a powerful amount of the solution so you are not wasting your money by only using a smaller amount.
It should also be noted that there will be a noticeable change in the feel of the acceleration and a change in the way the engine is when still. This is an especially good maintenance product for luxury vehicles.
The Berryman 0116 B-12 Chemtool is an all-around product that will improve your entire fuel system from the tank and the fuel lines to the injectors and valves. This really is a universal cleaner.
The effectiveness of this injector cleaner is what makes it valuable. Not only does it clean the fuel system but it really does help to enhance the performance overall and prevent future issues from coming up.
You will have higher compression and fewer repairs over time as well as lowered operating costs as your fuel is used in a more effective manner. Using this product on a new car for general maintenance or on an older car to improve performance will bring you great results.
WRITTEN BY

I grew up working on my own cars and motorcycles and 15 years later I love still getting my hands dirty.