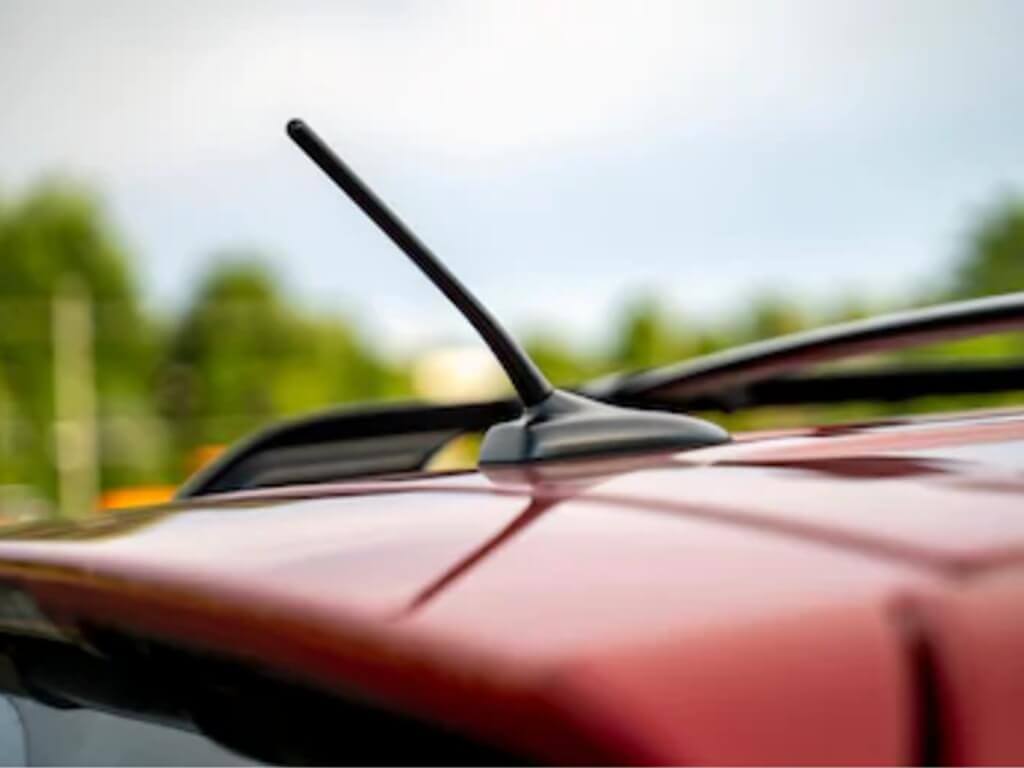 10 Best CB Antennas 2021
Looking for an antenna to boost the reception of a CB radio on you car or truck? Here is a list of the ones we recommend.

Many people thought that with the advent of cell phones and other more advanced forms of communication that CB Radios would soon die out, but this has proven to hardly be the case. The CB radio and accessory market is still thriving thanks to truckers, travelers and CB radio hobbyists.
Having a good CB radio is important but even having one of the best CB radio models does not mean much if you don't pair it up with a good antenna. This article will help you find the best CB antenna available to meet your needs.
Things to Consider When Buying a CB Radio Antenna
Height. Height is something that has to be considered for any CB antenna. These come in a variety of different heights and vehicles that use CB radios while doing such things as going off road do not want a high antenna for sure. Also, if you have a CB antenna on your everyday car and you garage that car every day or access a parking ramp while you work you don't want to have a high antenna either. In general the higher the antenna the better the CB signal but be careful here because height does not always correlate with performance.
Durability. This is a big factor for something like CB antennas because you never know when you are going to come into contact with such things as low lying tree limbs, overhangs and garages. Any CB antenna has to be somewhat flexible so it can survive the occasional scrape. They also need to be durable because they are exposed to the elements such as wind, rain, snow, road salt and pollution any time you drive your vehicle. How long the manufacturer is willing to warrant their antenna product is usually a good sign of how well they feel it is constructed.
Mounting. One of the nicest things about owning a CB radio is that there is a huge selection of antennas to choose from and there is a variety of ways they can be mounted too. Some are simple and stick on your vehicles sheet metal magnetically and others need to have holes drilled in the sheet metal of your vehicle and then have a mounting bracket bolted onto it. There are models that can even be mounted to your spare tire holder, your window or your mirrors. You need to decide which way you want your CB antenna to mount and then find an antenna model that works well with that type mount.
Top 10 CB Antennas Comparison Chart
Why Purchasing a Quality CB Antenna Is Important
The antenna you purchase for your CB radio can make a huge difference in your user experience with your radio. That is why you want to make sure you get a good quality antenna so you enjoy using your CB radio more.
It's no secret that no matter how nice a CB radio unit you have the maximum power output allowed by law is only 4 watts. That means the only other way you can boost the strength of your transmission power is by the size and quality of your CB antenna. The quality of an antenna combined with its length is what determines your transmitting power. So in most cases a very long antenna that is built out of quality materials will give you the most benefit while transmitting with your CB radio.
Top 3 Best CB Antenna Reviews
Whenever you have a product that scores 4.8 out of a possible high of 5 you know you are talking about an exceptional product and this great antenna is no exception. It is a 100% American made product that is built to last thanks to its durable fiberglass reinforced shaft. It is built using such high grade materials as insulated copper wire in the shaft and quality brass metal on the tuning tip.
The fact that it is a tunable CB antenna lets you adjust it so you get the best reception and transmission possible while using it. The antenna is further helped by the fact that it is covered in a water tight sleeve that also acts as an anti-static device too. This rugged whip type antenna can take a beating and still keep on going which is rare for a mid-priced CB antenna.
This is the only non-tunable CB antenna in our top 3 but don't mistake that for not being a high quality antenna product. As a matter of fact, this antenna comes highly recommended by those that have purchased and used it. The transmission power and clarity of calls is exceptional with this fine Hustler product.
One of the nicer things about it besides its quality of transmission is the fact that it is a whip style antenna and it can be tied down on those vehicles that like to go off road. This means that even though you still get the benefits of a long antenna it won't get in your way when you use your vehicle off-road. This durable all stainless steel constructed product is well worth the money you will spend on it.
This is a very good CB antenna to say the least as you can tell by its lofty rating. It is also an incredible deal for the price on such a highly rated product. This is a very lightweight but durable antenna that has been shown to have superior performance for its size. It is so lightweight it can even be used in mounts that are designed for 3 foot or less antennas.
Like the first of the best CB antenna products on this list it is made by the reputable antenna maker Firestik. It is their best-selling off-road antenna. It's a top loaded antenna with great reception that will even allow you to receive important weather updates and alerts. It is made sturdy by its wound fiberglass shaft and it's a tunable antenna can be adjusted for superior performance just by using your hands.
If you follow the recommendations and advice in this article you should have absolutely no problems finding and purchasing the best CB antenna for you that is out there in the marketplace.
WRITTEN BY

I grew up working on my own cars and motorcycles and 15 years later I love still getting my hands dirty.