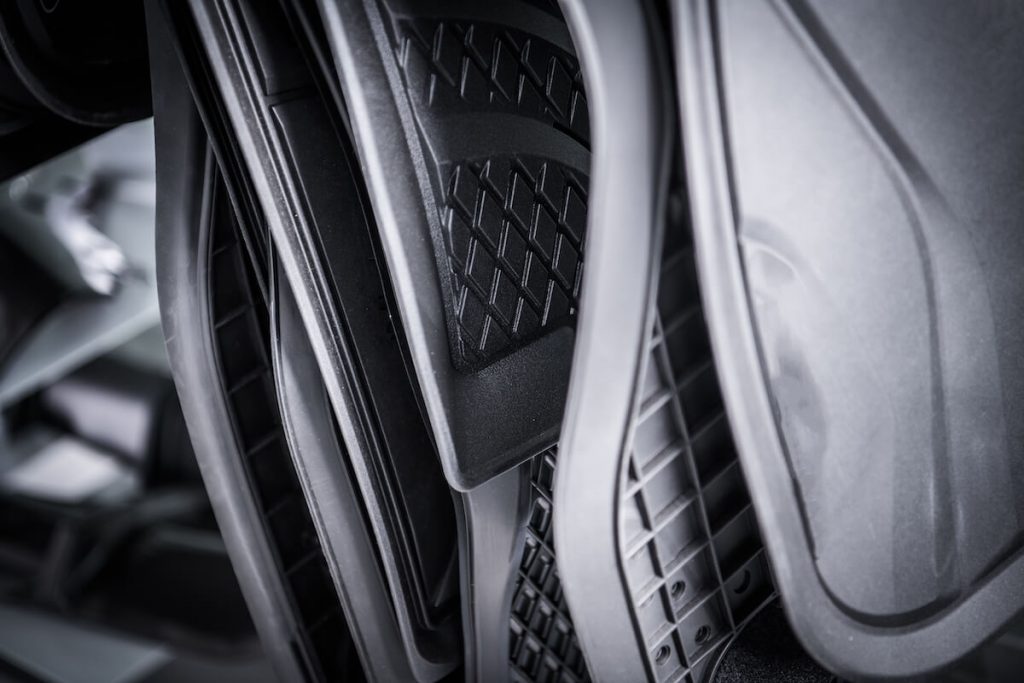 6 Best Car Floor Mats 2021
Keeping the floor of your car protected can keep it nicer for much longer. Built-up dirt will definitely depreciate the value of your car and...

Keeping the floor of your car protected can keep it nicer for much longer. Built-up dirt will definitely depreciate the value of your car and the longer you let those stains sit there, the harder it is to remove them!
Floor mats are one of the most affordable ways to keep your car clean, and those of you who are looking for the best car floor mats will find them here!
This is not a purchase that you need to make very often and is something that you won't need to think about again for a long time if you get the right set of mats. Follow our expert guide to ensure your car floors are protected in the most effective and budget-friendly way possible.
Things to Consider
Material. Most car mats are made of rubber, plastic or a combination. There is also cloth and carpet-like options but these are more for comfort and less for the protection of your car floors. The best all-weather, all-seasons mats are made from rubber or WeatherTech technology.
Grooves. The grooves in the floor mats that you choose should be deep enough to hold any water that might collect but should not be so deep that the tops of the grooves begin to fold in. This is something that is related to the thickness of the material that is used.
Set. You could buy car floor mats separately, but chances are you want to get the same car mats to cover the entire floor. When shopping for the best floor mats for cars it is important to consider the different sets. These can come in sets of 3 or 4 and can often be designed for a specific brand and model.
In our list, we have included the number of mats included in each set. A set of three means that there is one long mat that fills the entire space in front of the back seat. A four set will mean each individual seat has its own mat.
Top 6 Car Floor Mats Comparison
Choosing Car Floor Mats
The most popular reason that a buyer is looking for the perfect mats is to keep the floors of the car protected so the vehicle will look nicer. These mats are referred to as all-weather mats. These can be used all year round, regardless of the season.
There are, however, novelty mats and customized mats that add to the style. While these mats will also provide some level of protection for the floor of your car, they add more to the aesthetics of the vehicle more than anything else.
In either case, the car mat that you choose will need to suit your needs and your personal style. Ideally, you should first consider the amount of traffic and wear the mats will have to deal with and choose accordingly.
Top 3 Best Car Floor Mats Reviews
Keeping the floors of your car protected is so much easier when you have the Armor All 78840 floor mats. We like that you can trim them to custom sizes, which means that you won't have to worry about purchasing the wrong size - ever.
This set comes with four pieces that are incredibly easy to fit into any vehicle. In addition to fitting into the space they also have anti-slip backing to ensure they don't move around.
These are great all-season mats, which means you don't have to worry about changing them when the weather changes.
We felt they were quite a bargain for the quality!
The OxGord FMPV01A-BK floor mats have all of the heavy-duty protection you could want for the floors of your vehicle. The first thing that you will notice about these mats is their weight: they're heavy.
This is a good thing since it means they will stay in place (those of you who have used lightweight mats know how they tend to shift around, which is especially dangerous on the driver's side).
You can also trim these to custom sizes and they come in four different colors.
These are probably some of the most popular car floor mats on our list!
One of the best things about the OxGord Universal Fit set of heavy-duty car mats is the fact that it has just three pieces. Most sets come with four, but here, the back piece goes across the entire width of the car so that even the floor space under the feet of the middle seat rider is kept clean.
This is a set that is incredibly easy to install as it is made to be trimmed for the space that you have.
The material is easy to wash and just like the previous set, it also comes in four different colors!
WRITTEN BY

I grew up working on my own cars and motorcycles and 15 years later I love still getting my hands dirty.