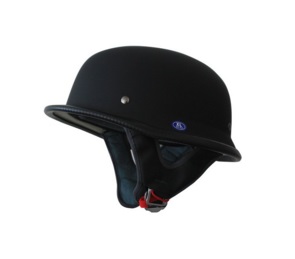 6 Best Bluetooth Motorcycle Helmets 2021
Talking on your phone or staying connected on a motorcycle can be difficult as well as dangerous. If you want to be reachable even when...

Talking on your phone or staying connected on a motorcycle can be difficult as well as dangerous. If you want to be reachable even when you are enjoying a ride, then you should invest in a helmet that allows you to do so safely.
The best Bluetooth motorcycle helmet is the one that allows you the chance to stay connected while still looking great. With the list of helmets that we have created, you will be able to do everything you would normally be able to do with a Bluetooth headset from inside your helmet.
Take This into Consideration
Buying a helmet with Bluetooth capabilities is just like buying any other helmet, with a few more features to consider. To help you decide which aspects of the helmet are the most important to you, here are some of the main characteristics that should be taken into account.
Safety. While you want a helmet that has the connectivity, you still need it to function as the protection for your head. This means having a helmet that is top rated for protection and meets all of the safety guidelines.
Physical Features. Many of the best Bluetooth motorcycle helmets come with added features that riders may be looking for in a normal helmet like a visor and ventilation.
Technology Features. Obviously these helmets have Bluetooth capabilities but this can be achieved in different ways. For example, some have a microphone that is hidden from view while others have mouthpiece that comes out from the helmet and would be visible to others throughout the ride.
Style. Bluetooth helmets can come in both full and half-helmets and range in color, size and sleekness.
Top 6 Bluetooth Motorcycle Helmets Ultimate Chart
Buying Bluetooth Motorcycle Helmets
The only real difference between a Bluetooth motorcycle helmet and an ordinary helmet is that the former has built in speakers or headphones that allow for the rider to listen to music or make calls. This has revolutionized the way that riders stay connected with their friends and families while on the road. They no longer need to have a separate system.
Riders should consider buying the Bluetooth helmet that has the best feature for their intended purposes. If you are going to be mostly listening to music then the helmet you choose should have the best speakers. If you will most likely be talking on the phone then you need a helmet that has the best Bluetooth connectivity, speakers and microphone.
Top 6 Best Bluetooth Motorcycle Helmet Reviews
For an eye-catching helmet that not only has a classic style but it also fits perfectly too, riders should invest in the X4 Low Profile 115 DOT. There is nothing about this helmet not to love. While this kind of helmet is notorious for giving the rider a mushroom-shaped head, this particular helmet does not have this effect at all.
The thin padding inside makes the helmet comfortable on its own but also allows for a hat or beanie to be worn underneath. The durability of the helmet is also something that should be praised. This helmet will truly stand up to the test if you are in an accident or simply riding through a storm.
The versatility and reliability of the 1Storm Modular/Flip Up Full Face helmet are two of the most appealing features of this helmet. It can be used for cold or warm weather riding and it can easily be used while wearing riding gloves too.
As you will most likely be wearing glasses of some sort with this helmet, it is recommended that they fit well in order to be as comfortable as possible when paired with the helmet.
The features of this helmet like the sun visor are a great addition that make it even more user-friendly. The reliability comes when this helmet is put to the test. Whether it is being dragged around town on the back of the bike to be used by another rider or you are in an accident, this helmet will stand up to the test.
The lightweight Bell Rogue Helmet is known for being comfortable and sleek looking. This is something that makes it easy to choose this helmet when you also consider the safety it provides.
This particular helmet can easily be worn with sunglasses or any other helmet accessory you may have since it can be adjusted to suit your needs. Another important aspect to this helmet is the airflow that it allows. This keeps you cool throughout the ride and eliminates helmet hair without compromising safety.
WRITTEN BY

I grew up working on my own cars and motorcycles and 15 years later I love still getting my hands dirty.