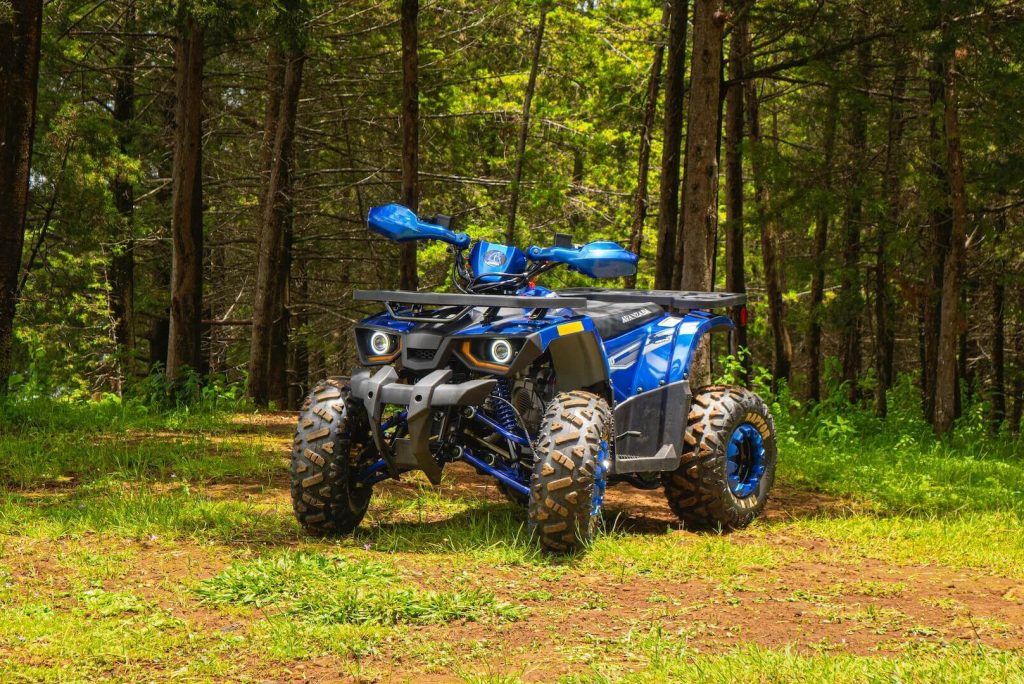 10 Best ATVs for kids
Atv's can be used for recreation or for work and we rounded up the best ones.

There has never been a better time to buy an ATV since even higher quality models are available at incredibly low costs.
Most buyers find that this selection can be overwhelming when they first start searching and that it can be difficult to be able to tell which is truly the best ATV.
We all have different needs and expectations from a small vehicle like this, so in order to help you navigate your way through all of the choices, we'll be highlighting the top 10 for you in our guide.
We'll also provide you with plenty of useful shopping tips, so be sure to read everything from top to bottom so you don't miss out on any good tips!
Things to Think About
As you will see on our list, we have included whether the ATV is intended for an adult or for a child/youth.
While this distinction is very important, there are a whole range of ATVs that you should be aware of before you make your final decision. Here are the ones you should be most familiar with:
Youth Models – These are the ATVs on our list described as "for kids." The real difference between youth models and other options is that they have a smaller engine, they are lighter and they are smaller.
Beginners – If you are just starting out then you should opt for a recreational ATV. They are very similar to a youth model, except they will be larger and heavier.
Utility – If you are going to be putting your ATV to the test, then you need a utility model. They are the workhorses of the ATV world and are designed to be powerful but not very fast.
Sport – As these ATVs were designed for leisure, they combine speed and power. They usually come with sleeker designs and are perfect for being thrown around. These are definitely for those looking to improve their ATV skills.
Top 10 ATVs Ultimate Table
How to Choose the Best ATV
While you are looking over this list, here are some key points you should keep in mind:
Automatic vs. Manual – Most modern ATVs will have an automatic transmission. If you are more interested in the benefits that a manual provides, then it is possible to find. You will, however, have to accept the downsides of a higher price tag and a higher overall weight.
Size vs. Control – This is regarding the engine size, which you'll also notice that we've included in our table. The higher the cc (which stands for "cubic centimeters" and is referring to the total volume of all of the engine's cylinders), the more powerful the engine.
A major mistake, which most beginners make, is to opt straight for the most powerful ATV that they can afford. This will vastly reduce your control which can be dangerous if you don't have much experience. Opt for a more powerful engine only if you're ready to handle it.
Two-Wheel vs. Four-Wheel Drive – This is one of the questions that experienced ATV riders get asked the most. To answer it, you need to consider the terrain that you will be facing.
You will only need to opt for a four-wheel drive model if you are going to be facing any of the following:
Large obstacles you will need to drive over (logs and rocks)
Or if the ATV will be required to pull or carry a heavier load
Top 3 Best ATVs Reviews
Considering the price and the style of the TaoTao ATV TForce Big Rugged Wheels, you could not ask for more. This is a solid 110cc ATV that has been built to take riders on trails and through the woods with ease and it has the wheels to tackle large hills too.
This model comes in various colors, all of which have their own appeal. Visually, this ATV looks like it will get you where you need to go but it also looks great and has great suspension as well.
Consider the racks on the front and back when buying this ATV and how you would use them. These are a great feature if you plan to have another rider with you or if you need to keep hunting equipment. The front hand brake and the drum rear foot brake work in perfect combination so you will always be safe.
If you are in the market for a solid ATV that you can trust on the trails, then you need to be looking at the Mountopz Four Wheelers Spider Black. This ATV is one that has been so solidly built with an automatic transmission and rear hydraulic disc brake.
There is a speed control feature so this ATV can be used by younger or immature riders without worry. Considering all of the features, the power and the control that you have with this ATV, you really can't go wrong for the price.
This is the best ATV for anyone that is budget conscious and adventurous. It has been designed to let you ride all day long while also staying safe as all 4 wheels will remain on the ground at all times.
Getting your child the TaoTao ATA-110B1 will not only make you the best parent ever, but it is also a good way to introduce them into the world of all-terrain vehicles. This is a fully automatic ATV that is gas powered with an electric start.
It is something children should always use under supervision but it does give them the sense of freedom and control they are craving. The wheels are wide set and durable, yet small. This means that there is never any danger of the ATV rolling over.
The back-rack feature is also really nice as it allows the kids to bring their toys or even a friend along with them. There are plenty of color options to choose from so both boys and girls can enjoy the ride.
WRITTEN BY

I grew up working on my own cars and motorcycles and 15 years later I love still getting my hands dirty.